Description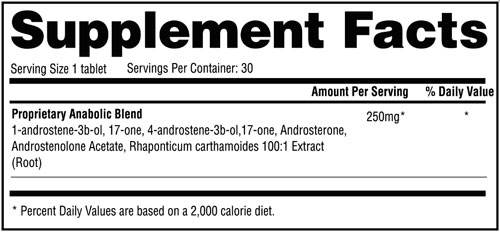 How Do I Take Halodrol By Hi-Tech Pharmaceuticals?
Dosage: As a dietary supplement, take 1 tablet of Halodrol 30 minutes prior to training. On non-training days, take 1 tablet of Halodrol in the morning or afternoon. Do not exceed 2 tablets of Halodrol per day.
Warnings / Side Effects:
Keep out of the reach of children. Consult with your physician before using this product. Do not take if you have prostate hypertrophy, liver disease, high blood pressure, cardiovascular disease or are being treated for any psychiatric conditions.  Not recommended for persons under the age of 21.
PLEASE NOTE: Product image is representative of the product offered but may not have the exact attributes. Please read product description for the specific attributes of this product.
† PLEASE NOTE: The information above is intended for reference only. While we attempt to keep our information accurate, we cannot guarantee it is an accurate representation of the latest formulation of the product. If you have any concerns, please visit the vendor's web site. The information above are the views of the product's manufacturer, not the views of Same Day Supplements. These statements have not been evaluated by the Food and Drug Administration. This product is not intended to diagnose, treat, cure or prevent any disease.
*Prices are subject to change at any time and some items are limited to stock on hand.